Port Macquarie Region Major Tourist Attractions
Billabong Koala Breeding Centre & Wildlife Park
BILLABONG ZOO: AMBASSADORS FOR WILDLIFE
At the multiple award-winning Billabong Zoo you can get up-close and personal to Australian and exotic animals. You can pat, stroke, feed, hold, hear and see over 80 species of mammals, reptiles and birds. We care for over 200 animals in this friendly 10 acre Koala and Wildlife Park. Enjoy our much loved Zoo Talks throughout the day. All free as they are included in the Admission price. Learn about our passion for conservation as Ambassadors for Wildlife and our world-renowned koala breeding programme. Book one-on-one Up-Close personal encounters with some very special animals. Enjoy the playground and picnic areas set in beautiful lush gardens with tranquil koi ponds. Delicious hot food, snacks, ice-cream, coffee and drinks at our great Zoo Cafe. Souvenirs and retail therapy in our popular Zoo Shop. Fun for the kids. Education for everyone. Open every day, 9am-5pm. Rain or shine. Billabong Zoo, Port Macquarie – it's more than a great day out. Visit us soon.
Address: Billabong Drive, Port Macquarie
Telephone: 02 6585 1060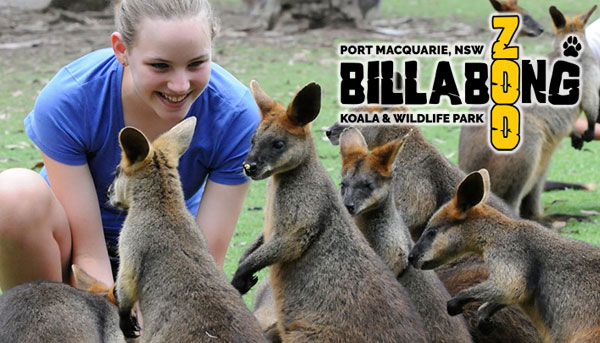 Sea Acres Rainforest Centre
Sea Acres is a place of natural beauty protecting one of the largest and most diverse coastal rainforests in NSW. The 1.3km accessible elevated Rainforest Boardwalk lets you explore the rainforest in comfort and its stroller, pram and wheelchair friendly. Guided rainforest tours by local volunteer guides included in the entry fee or explore at your own pace with self guiding information.
Operated by NSW National Parks and Wildlife Service the centre includes the popular Rainforest Café (6582 4444), a gift and souvenir shop and the eco-gallery with its changing exhibitions program. All this only 4 km from the bustle of Port Macquarie's town centre.
Address: Pacific Drive, Port Macquarie
Telephone: 02 6582 3355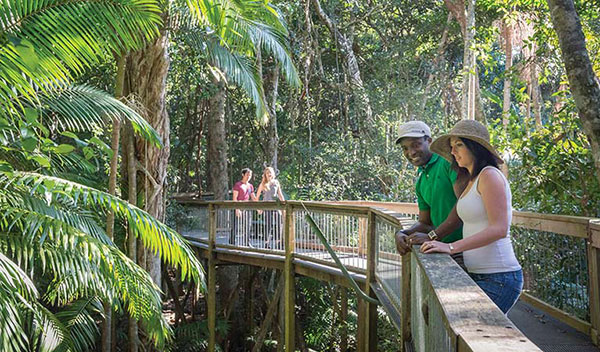 The Koala Hospital
The Koala Hospital in Port Macquarie, Australia, is the world's first hospital dedicated solely to the care and preservation of koalas. Volunteer staff adjust to the nocturnal habits of their patients that includes collecting food, providing care, and handling the business of maintaining a hospital devoted solely to the care of koalas.
Take a journey through a day in the life of a Koala patient here at The Koala Hospital
Address: Lord St, Port Macquarie, 2444
Telephone: 02 6584 1522
Big Buzz Funpark
Address: The Lakes Way, Rainbow Flat
Telephone: 02 6553 6000
Hello Koalas Sculpture Trail & Gift Shop
Address: 16/10 Bellbowrie Street, Port Macquarie
Telephone: 0416 641 482
Stoney Aqua Park
Address: 16 Hacks Ferry Rd, Telegraph Point
Telephone: 02 6585 0090
National Motorcycle Museum
Address: 33 Clarkson St, Nabiac 2312
Telephone: 02 6554 1333
Port Macquarie Camel Safaris - Camel Rides
Address: Lighthouse Beach, Matthew Flinders Drive
Telephone: 0437 672 080 - 0412 566 333
Port Macquarie Observatory
Address: William St, Port Macquarie
Telephone: 02 6584 9164
The Glasshouse
Address: Cnr Clarence & Hay Sts. Port Macquarie
Telephone: 02 6581 8888
Timbertown
Address: Oxley Highway, Wauchope
Telephone: 02 6586 1940