Port Macquarie History and Heritage
Douglas Vale Homestead & Vineyard
The Douglas vale homestead is the oldest timber house in the Hastings region and with the out buildings represent the last remaining fabric of the pioneering wine industry of the 1800's. The non profit organisation, Douglas Vale Conservation Group, are committed to preserving the museum/vineyard for future generations. The homestead and it's curtilage are classified by the National Trust.
The Douglas Vale Vineyard is reproducing a limited release of wines from the original Isabella grape and other selected varieties. Tours & wine tasting are on Wednesday, Saturday & Sunday 10.00am - 3.00pm
Address: Oxley Hwy, Port Macquarie
Telephone: 6584 3792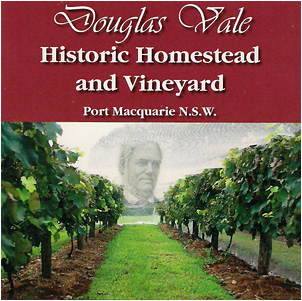 Mid North Coast Maritime Museum
Explore The Mid-North Coast's rich maritime history in our 3 exhibition sites that include :-
* The pilot boat shed & museum on Town Wharf. Our base for cruising the Hastings River aboard the MV Wentworth.
* The pilot cottages museum, William St. Artefacts displayed & stories told about more than 180 years of Port Macquarie maritime triumph & tragedy.
* Hibbard boat yard and heritage slipway near the Hibbard ferry landing. The only heritage slipway in NSW constructed in 1884 now used by members of the museum to restore vessels of historical value.
Address: 3 locations see above, Port Macquarie see above, Port Macquarie
Telephone: 02 6584 2987
Port Macquarie Historical Museum
Discover Port Macquarie's rich history & heritage. Home to the Birpai people, Port Macquarie was settled by the British as a penal colony in 1821.
Opened in 1957 the museum is located an a heritage listed building erected as a shop & residence in 1836. The museum houses many objects of local, state & national significance and the collection is displayed across 14 rooms & galleries.
Themes of displays include Port Macquarie's beginnings, free settlement, crafts & textiles, local trades, industries and agriculture and they are regularly updated.
Address: 22 Clarence St, Port Macquarie
Telephone: 02 6583 1108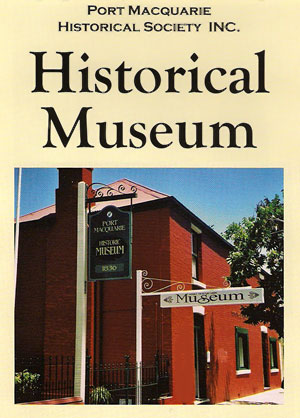 Port Macquarie Heritage - Walking Tours
Address: Port Macquarie
Telephone: 0447 429 016