Port Macquarie Golf & Tennis
Emerald Downs 18 Hole Golf Course
Emerald Downs Public Golf Course is an 18 Hole par-70 course. Golfers find it an easy-walking level course with a good mix of par-3s, par-4s and par-5s. The modern well-appointed clubhouse offers a variety of features for visiting players or social clubs.
There are barbeque facilities, electric golf carts and a large range of golf equipment and hire equipment. This 18 hole public golf course offers a unique playing experience where golfers have the opportunity to view koalas and kangaroos in their natural environment. Emerald Downs golf course is proud to be one of Port Macquarie's prize assets.
Address: EMERALD DRIVE, PORT MACQUARIE
Telephone: (02) 6582 6120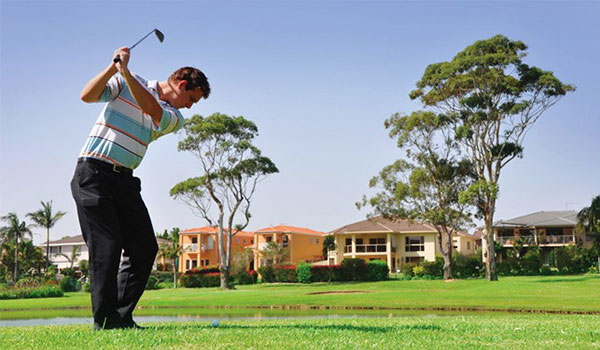 Port Macquarie Golf Club
The Port Macquarie Golf Club is Port premier golf course. We have motorised carts & Equipment available for hire. Social golfers are catered for most days and lessons are available with our resident professional. So come on and have a round with our local kangaroos & koalas.
For light snacks or a hearty meal come and join us in the Caddy Shack Cafe. There is an a'la carte menu and we also have our daily specials. Or you can just have a beer or a coffee & slice of cake.
Address: Ocean Drive, Port Macquarie
Telephone: (02) 6582 0409
LUSC Kew Country Club
Laurieton United Services Club - Kew Country Club is set amidst beautiful native gardens, with a player friendly 18 hole championship style golf course, and a driving range. Superb well maintained greens and native gardens that attract a great variety of wildlife make this golf course suitable for all players.
Kew Country Club are members of NSW Clubs and affiliated with Golf Australia, The Royal and the NSW Women's Bowling Association. Call in and have a social game of golf with friends, then finish with some refreshments at the bar with a great meal from the Bistro, or simply relax in the air conditioned club house.
Address: 185 Kendall Rd, Kew
Telephone: (02) 6559 4203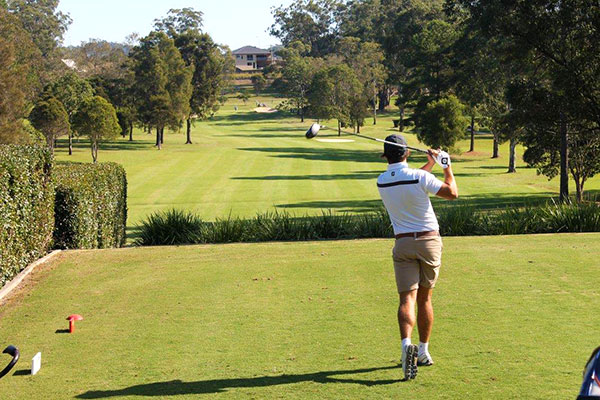 Port Macquarie Driving Range & Mini Golf
Port Macquarie Driving Range & Mini Golf offers fun for the whole family. It's a great place to refine your golf skills or just have lots of fun.
Our new 18 hole Mini Golf & Putt Putt is set in our beautiful natural acreage with it's local wildlife. We also have Target Golf where you could win cash or prizes! For the more serious golfer there is our Driving Range, Pitching Area and Putting Green as well as a Golf Shop and PGA accredited golf instructors.
Address: 3 Lindfield Park Road Port Macquarie
Telephone: (02) 6581 0925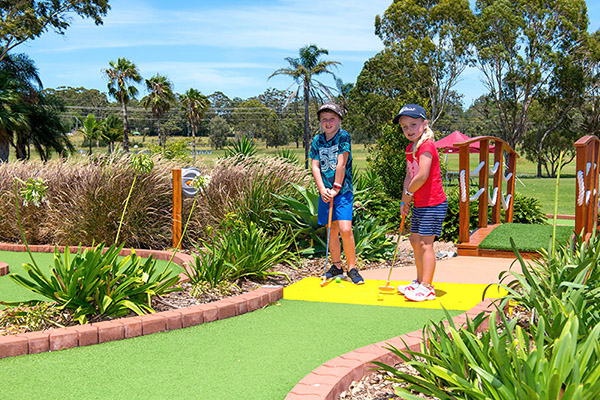 Port Macquarie Tennis Club
Address: Pacific Drive, Port Macquarie
Telephone: 6584 9940
Wauchope Country Club & 18 Hole Golf Course  
Address: 24 King St, Wauchope
Telephone: 02 6585 3885
West Port Tennis Club 
Address: Woods St, Port Macquarie
Telephone: 02 6583 3053