Port Macquarie Art Galleries
Alpitye At Port - Aboriginal Art
Alpitye At Port is an art gallery situated in Port Macquarie NSW, Australia that specialise in quality traditional and contemporary aboriginal artwork from the central, eastern, and western deserts of Central Australia.
Alpitye At Port invites you to browse through our website and explore the diversity of style, the use of colour and design in our range of artwork that we have available. All artwork shown on our website are authentic with provenance assured.
The artwork comes with full documentation including artist profile and description of the story painted as told by the artist.
Address: Port Macquarie
Telephone : 02 6584 4883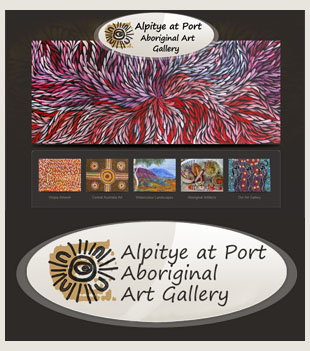 Ultragrafik Fine Art Gallery
Ultragrafik is an Art Gallery with a difference located in the heart of Port Macquarie. We offer a distinctive display of visionary and imaginative original art, limited edition signed prints, unique gift cards, and creative souvenirs for sale. Ultragrafik Gallery is conveniently positioned within a minute's walk of Port Central shopping centre, the iconic Glasshouse Regional Gallery and a range of wonderful cafes.
The Gallery contains an internal studio where visitors can observe new artworks in progress and chat with the principal artist and gallery director, Beric Henderson. Ultragrafik will present a rotating series of exhibitions throughout the year The Gallery is open 10am-4pm Tuesday to Friday and 9am-12.30pm Saturdays. Entry is free.
Address: Shop 4, 25-27 Hay Street, Colonial Arcade, Port Macquarie
Telephone: 0438 511 871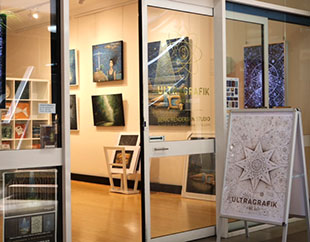 Crystalline Pottery By Rod Page
Address: 60 Jolly Nose Drive, Bonny Hills, 2445
Telephone: 02 6585 4035
Gordon Rossiter, Landscape Artist
Address: 994 Beranghi Rd, Crescent Head 2440
Telephone : 02 6566 0669
The Artists Market
1st Sunday of the month in the grounds of the Maritime Museum (8.30am-1.30pm)
Telephone: 0401 526 936